Woke up this morning and decided to build a new garden bed.
Now the rain has finished, hopefully the growing season will really start so I decided to build a new garden bed with some leftover bricks that were getting in the way.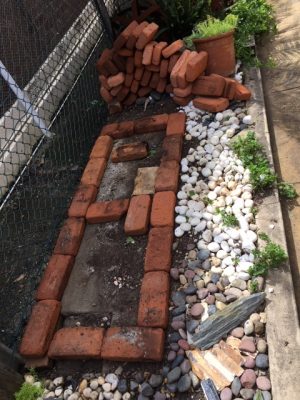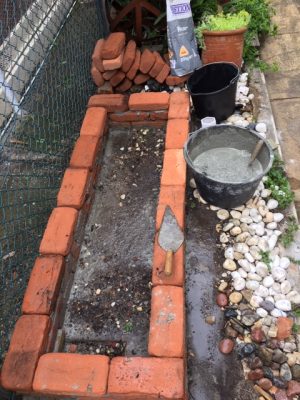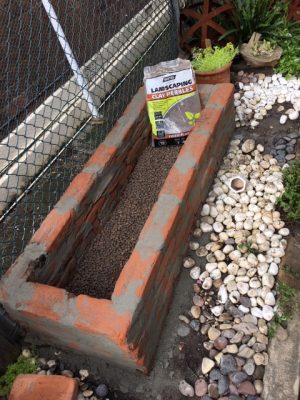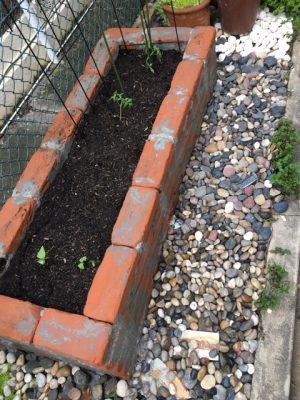 The bed is not in the best position as it is down the side of the house and is either too hot or too cold. It's all concrete, however, I decided to give it a go and will be careful on my plant choices.
The size of the bed was decided by the number of bricks I had: 16 bricks per layer and 5 layers with one brick left over… perfect!
I used the actual bricks to set it all out and mixed up some pre-mix mortar. I reckon it's a lot easier to use than sand and cement and then built the lot fairly quickly to try and beat the rain.
I left some gaps at the bottom for drainage and once it was done I filled the bottom with lightweight clay pebbles (Whites, of course) for drainage, together with clippings and cuttings I had pulled out of the vegie garden the day before.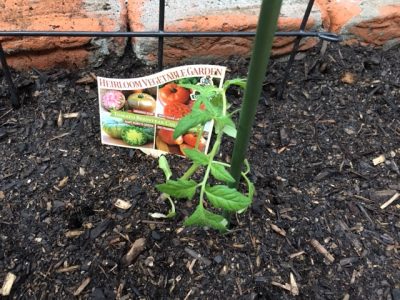 I topped it up with a mix of chicken manure, potting mix and mushroom compost (5-6 bags in total) and it was ready to plant out within the day.
Made sure the chicken manure is mixed in well so it doesn't burn tender seedlings. I tend to save a bag of potting mix to put over the top of the mix to reduce the smell and discourage the dog.
I am trying some more tomatoes in this bed as I saw these heirloom varieties and was excited to give them a try. At the other end are a couple of snake bean plants which have always done well in the area.
Until next time,