It's starting to warm up and the gardening is getting serious in my mini market garden.
For me it's all about getting more out of a small garden, picking fresh veggies and just enjoying your garden without it becoming a chore!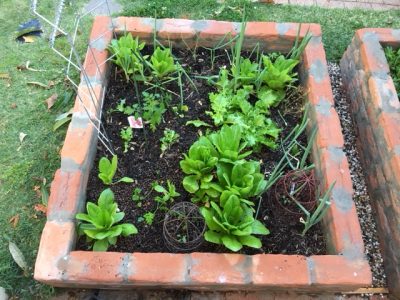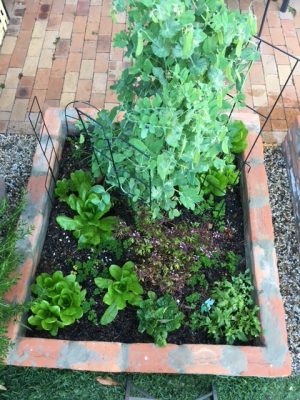 These 2 small gardens have been producing salad for more than month. To give you an idea this is what is in the beds:
Silver beet, Italian lettuce, Parsley – curly and continental
Wasabi rocket, Garlic, Chives, Thai basil, Spring onions, Curly endive
Snap peas – the yield had been incredible this year with the warmer winter, and we have had fresh peas all winter and the latest planting is just as good.
This will be the last over summer as it will be too hot , that's when the beans will take over.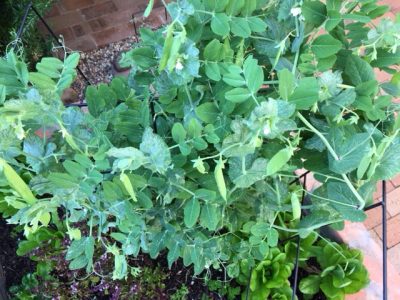 Just planted:
Cherry bomb tomato – I prefer the small varieties and they are better against pests in my area
Snake beans – should be ready to sprout as the soil gets warmer and I want them to get a head start before the tomatoes get going
And an experiment – 2 fearsome chillis – tabasco and guajillo!!!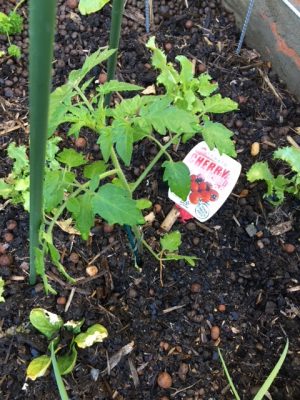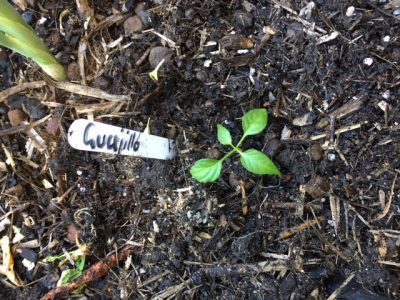 Until next time,