Making use of a tired old area next to the house
I have this area between my house and my neighbours that is all concrete and very harsh.
It gets the extremes of temperature and can be cold in the winter and very hot in the summer.
So as a project to improve its looks and to get more edible plants in the garden I smashed up some of the concrete and planted mainly some tough semi-tropical plants.
I have tried a mixture of plants that can be used in the kitchen and that also have a range of interesting flowers and leaves: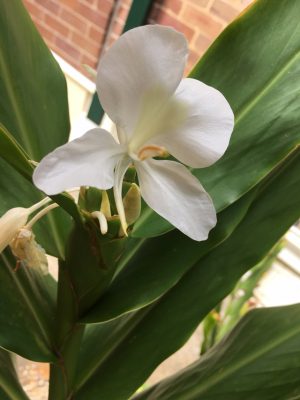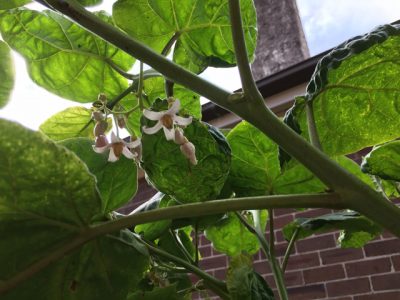 Two tamarillo trees which are also just starting to form fruit.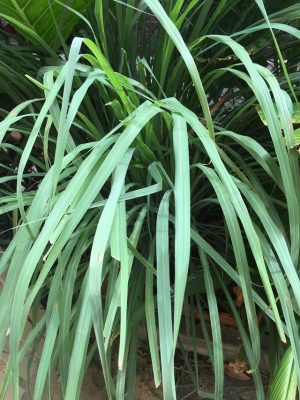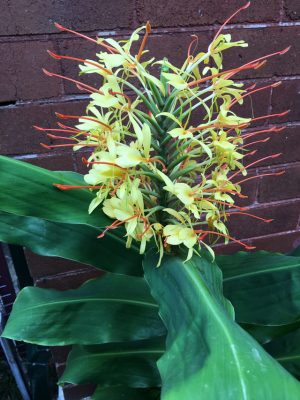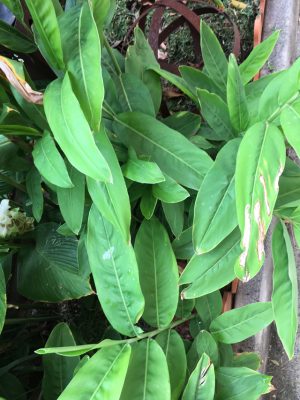 Lemon grass with it's long sharp leaves. Two varieties of ginger – plain and red. Galangal.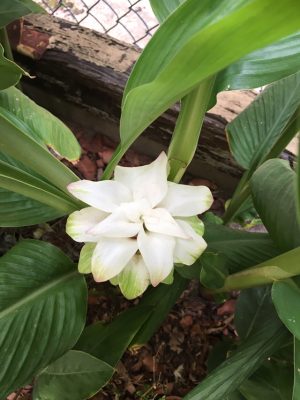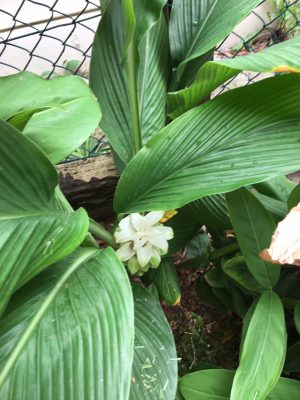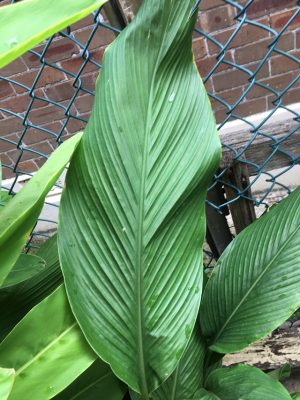 Turmeric with its white flower. Turmeric leaves. Yam with giant ribbed leaves.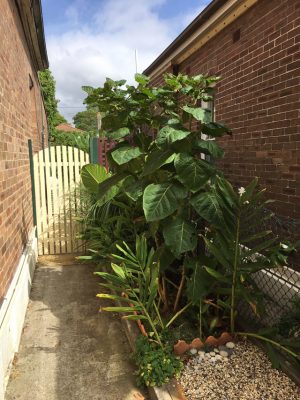 These varieties are flourishing in the microclimate.
There is not a lot of direct sun but the bricks of the house retain heat and provide warmth.
Until next time,