It's great when warmer weather arrives and suddenly the garden takes off.  Plants that struggled through the colder months are sprouting new growth, leaves are bigger, seeds are germinating and I even have had to water occasionally.
It's a small garden bed and the planting is intensive so I am regularly adding to the soil to keep the nutrients up and making sure I turn the soil over so it doesn't compact too much. I had been adding compost, coco fibre and some perlite to the soil, over the winter period which I then topped off with a lucerne mulch.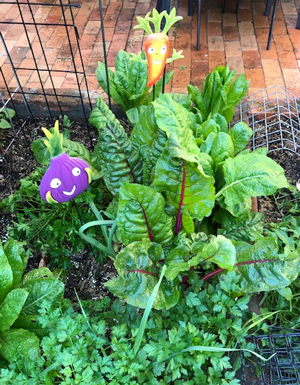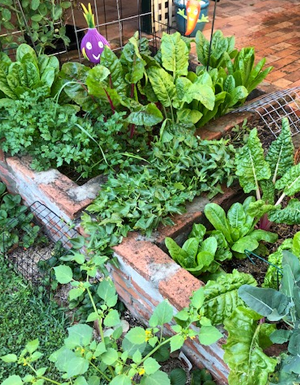 During the winter we have had a regular harvest of snow peas, winter lettuce, broccolini and chard. Snow peas are a staple vegetable for us; they are easy to grow and provide a regular harvest every few days, These were planted in different parts of the garden and now the warmer weather and more sunshine is here, the beds that were in the shady areas are starting to crop whilst the ones that were producing most of the winter are dying off.
In the last week I have planted climbing beans and snake beans. These are at the back of the beds as once they get going they will shade and cover the rest of the garden.  I have put some wire frames in place early to protect the plants and to provide climbing support.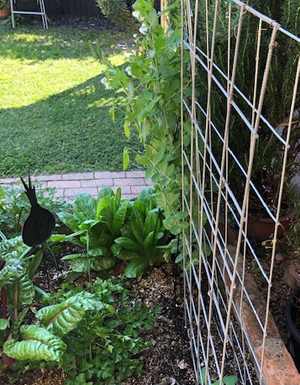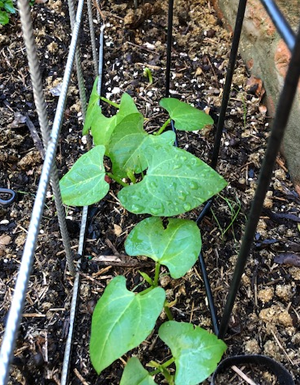 I used to use one frame and spend time weaving and tying the plants to the frame, but now I find it easier to use a frame either side of the plants to make an A frame and let them work it out for themselves!
I planted broccolini during the winter and it was so handy to be able to cut enough for dinner when you needed it rather than having to go to the shops. It's going through a growth spurt at the moment and I have to make sure to harvest every few days otherwise it goes to flower. The white cabbage moths are starting to take an interest in the plants and I am trialling placing bread tags near the plants to see if they ward off the moths.  For a change I have just planted a spring/ summer purple variety to see how it handles the warmer weather.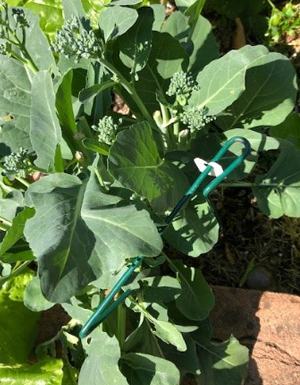 Tomatoes are already in, and this year I am sticking with cherry tomatoes. They seemed to do best in my garden and I have a lot less pest problems. There is certainly something very satisfying about picking and eating a couple of fruit straight off the vine.
I have mulched everything already with more lucerne mulch and have fed the garden with seaweed fertiliser to hopefully give the plants a boost and make them strong and healthy to fight diseases weather and to get a great crop .