DECORATIVE GARDEN ACCENT
Whites Classic Deco Arch is perfect as an accent or attractive garden entrance, featuring a traditional shape to enhance formal and contemporary gardens.
Great for supporting flowering vines or climbers and framing your garden.
Easy to assemble, black polymer-coated steel.
Measures: 2250mm high, 1200mm wide & 310mm deep.
See illustration and components included below: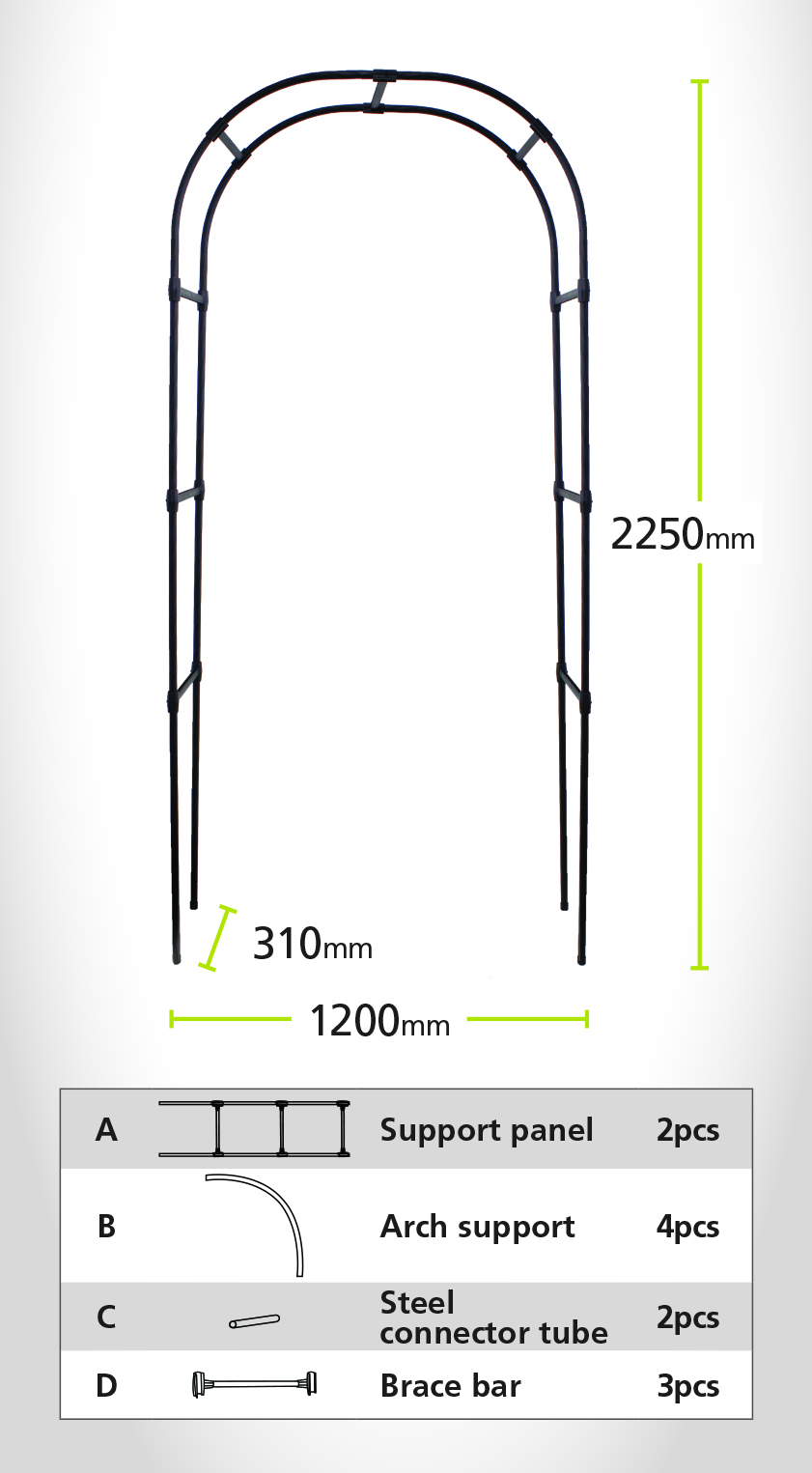 Handy Hints:
Always wear protective gloves and glasses for your safety while installing the arch
Lay out sections on flat ground before construction; build on flat surface
We recommend the assistance of a second person to help build if required
Reinforce arch in extreme weather.
Please use arch only for supporting flowers, not for other purposes. It is not a toy for children.
Do NOT climb apparatus
Explore More Garden Art