MODULAR SYSTEM FOR GROWING PLANTS & VEGIES
Grips as it grows
Whites Grip & Grow 3D Trellis & Garden Panel transforms any vertical surface into a living breathing wall and adds interest and beauty with natural growing plants.
Made from durable powder-coated steel; it's an easy DIY vertical garden wall.
The ribbed bar provides additional grip to hold growing vines while the hook and loop ties support the plant as it grows.
Made from durable galvanised steel for a longer life, Grip & Grow is robust and durable enough to re-use year after year.
Measures: 915mm wide, 50mm deep and 915mm high with 2mm wire diameter.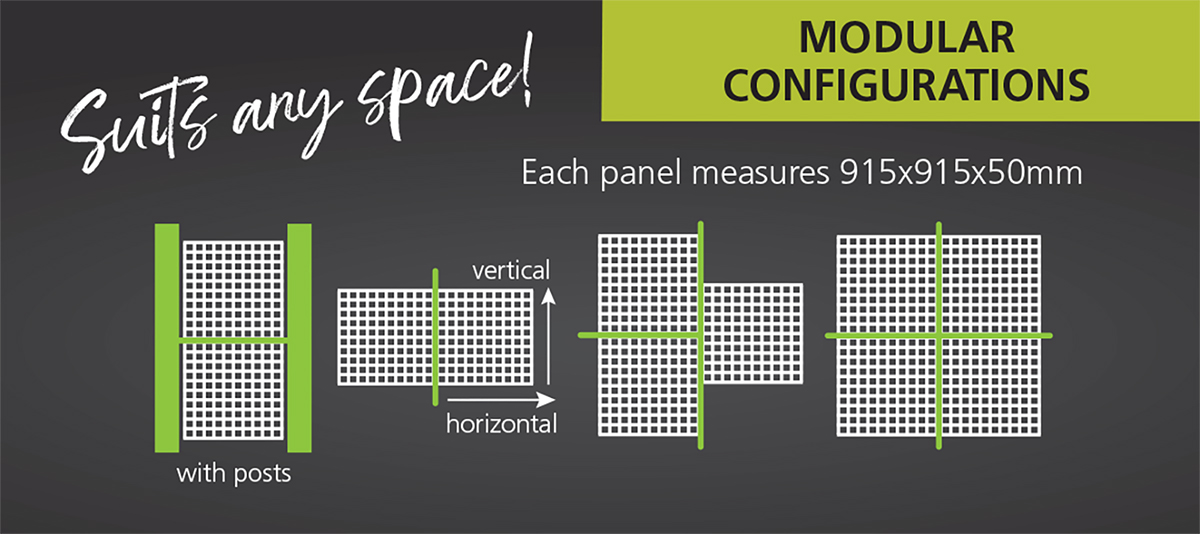 Handy Hints:
Four mounting clips can be flush mounted to walls or posts
Use spacers to offset the panel and enhance the 3D effect
Explore More Vegie Growing