Whites Group is an Australian family owned company
Whites Group is an Australian family owned company uniquely servicing the Hardware, Rural and Industrial channels with a strong commitment to product, service and our people.
We are passionate about "being the best we can be" whether it is within our product offering or within our service, so we work hard to maintain a company culture that welcomes change, innovation and care to produce the best results possible.
Australian owned and operated, Whites is a family business with its roots strongly embedded in steel, wire and fencing products since 1972.
The strong family values that built the business continue to the present day, driving continuous improvement in our long-established markets through two key brands: Whites Thinking Outside and Whites Rural.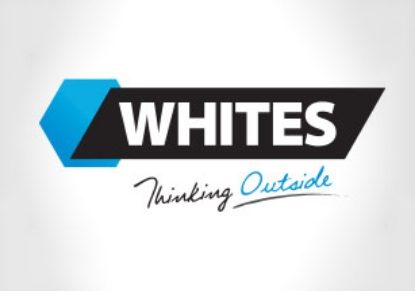 Whites Thinking Outside
In hardware and home improvement we are about providing better ideas for around your home and in your garden.
Whites Group has been proudly supplying fencing, landscaping and garden décor products into the Australian marketplace for over forty years.
Since 1972, when Jack White began re-winding and reselling tie wire, Whites earned its reputation as The Wire Specialists, developing ranges of protective and decorative fencing that met the needs of commercial, domestic and rural properties nationally.
Global sourcing capabilities brought locally-designed solutions to the Australian market further extending Whites ranging into landscaping design, plant training and gardening solutions.
Today the vision continues under the Whites Thinking Outside brand bringing clever solutions to outside projects.
Our Thinking, that customers require uncomplicated products, which are easy to use and install, and do the job well, is applied to products which are designed for Outside projects to enhance your outdoor living space. It's our passion.
Thinking Outside, Think Whites
Whites Rural
Whites has been listening and responding to the needs of Australian farmers and fencing contractors for over 40 years. Continuously developing better fencing ideas proven to work on the farm, Whites has pioneered a number of original ideas like Ute Pack designed to get the job done with a minimum of fuss.
Whites Rural is Whites' specialist rural arm signifying a deeper, long-term commitment to the needs of rural Australia.
The market has learnt to Expect More from Whites for products and service built around down-to-earth Australian family values.
The Whites Advantage
From the initial development of a product through to final delivery, Whites' resources and experience are brought together to provide you confidence, satisfaction and assurance that our products are the best they can be.
Global Sourcing Partnerships
Our full sourcing office in Nanjing and strong worldwide partnerships with major manufacturers allow us to offer great quality products and be first into new technologies.
Local Product Design
We set the design and are constantly upgrading and innovating our ranges to make our products safer, easier to use or just plain better. If you have any ideas we would love to hear them.
Manufacturing Control
Our products are either directly manufactured by us or we put in detailed specifications and controls over all manufacturing processes.
Quality Assurance
We don't take it for granted, our own people routinely inspect raw materials and manufacturing to ensure our processes are followed and the final products meet or exceed standards.
National Logistics
With six branches around Australia we stay close to our market ensuring that product is kept in top condition and delivered efficiently to customers.
Professional Sales Support
Our business is built on providing full service support for our products including sales representation, merchandising and point of sale material.