It has been raining so hard I had to take a break from the garden and do some minor maintenance on my cacti. I have had these for a long time and they sit on the back veranda under a roof.
This is important as cacti don't like a lot of water. The roof stops downpours like last week; it allows me to control the amount of water – about once a week in summer.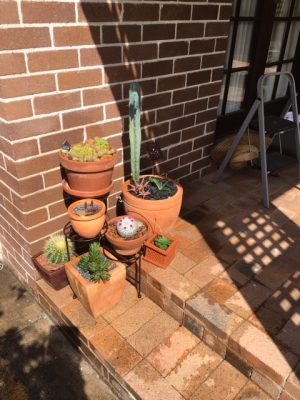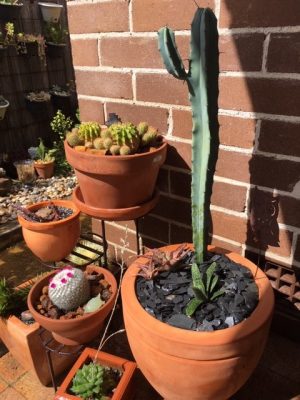 This part of the veranda is also the hottest and the brick wall behind the pots provides heat over the winter as the sun is at a lower angle and heats the bricks. In summer, the sun is higher so there is minimal direct sun just heat.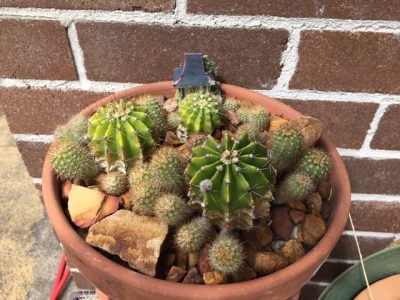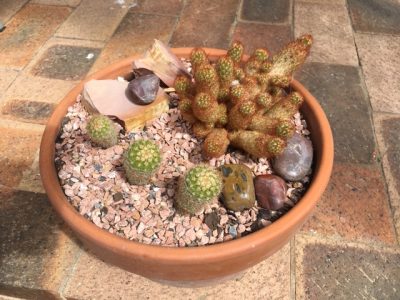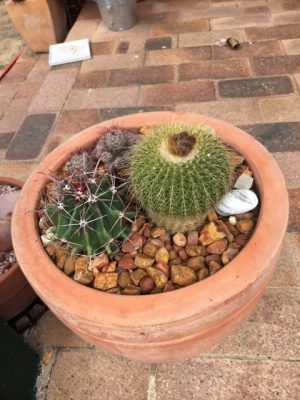 I have potted these in my own mix of fine gravel, coarse river sand, charcoal and a very small amount of potting mix.
Each pot is topped with either small rocks and chips that act as a mulch and hopefully make the pots a little more interesting as well highlighting the plant.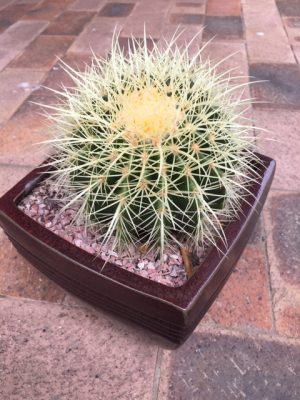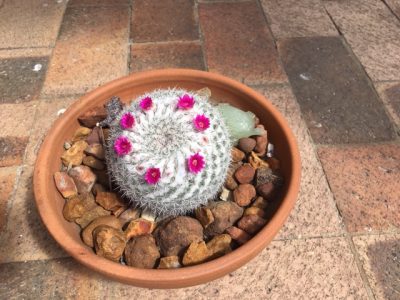 The cactus with the magenta flower ring has loved this spot. It blooms about every 6-7 months.
Until next time,